The justice secretary has defended a new 'smart' prison which has no bars on the windows and was designed to lower crime after he was asked if it was a 'soft' prison ".
Cells at HMP Five Wells in Wellingborough, Northamptonshire, will be referred to as 'rooms' and inmates as 'residents' by prison staff to help them rehabilitate.
The 1,700-capacity Category C prison will also include a gym, pool table, ping pong table and tablet to help inmates learn new skills.
During a visit to the prison, Dominic Raab said prison inmates needed to have 'an idea of ​​what life is like on the outside' because 'we are not going to lock everybody up for life' .
Mr Raab told reporters: "I'm interested in the punishment because that's what the public expects, but I'm not really interested in the stigma in a way that would be counterproductive to to my goal of reducing recidivism.
"What you've heard about, and what I like, is the idea of ​​giving offenders something to lose.
"If you come to a place like this with the gym, the workshops, the ability to learn the skills, you get a glimpse of how your life could be.
"Then it's up to the offender to take that second chance and if he doesn't, he loses those rights, he loses those benefits."
Twenty-four workshops will also be available on site and inmates will be able to take on-the-job training in areas such as coding, car maintenance, forklift maintenance, plumbing and engineering.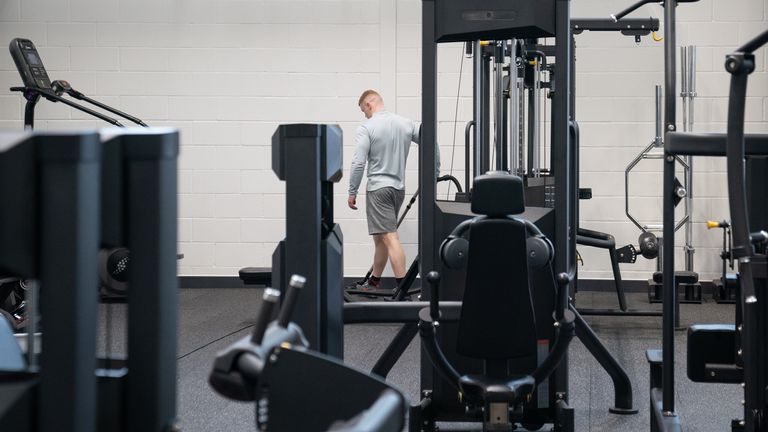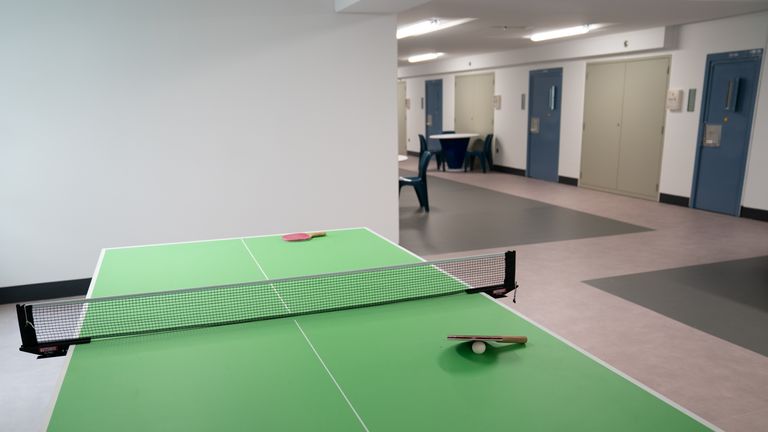 The new prison, on the site of the former HMP Wellingborough, is the first of six new prisons to be completed, including one in Glen Parva, Leicestershire, which is currently under construction.
Read more: Raab reveals plans to create 4,000 new prison places
When asked if HMP Five Wells was a 'soft-touch' prison, Mr Raab said: 'Take the windows, you're right. You go and look out the window of that cell and you don't see any bars and in fact you get some sun in it.
"There's definitely something about hope and motivation that gives to the offender's mindset.
"At the same time, because there are no bars and because these are very secure windows, we have a lot less contraband coming in, the risk of things coming in via drones is much lower."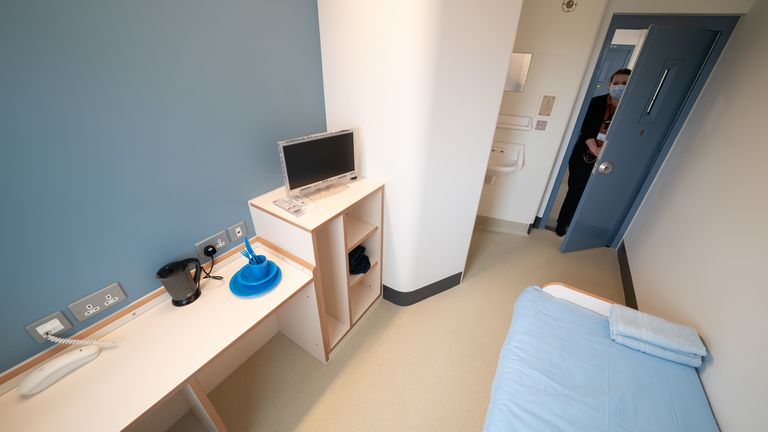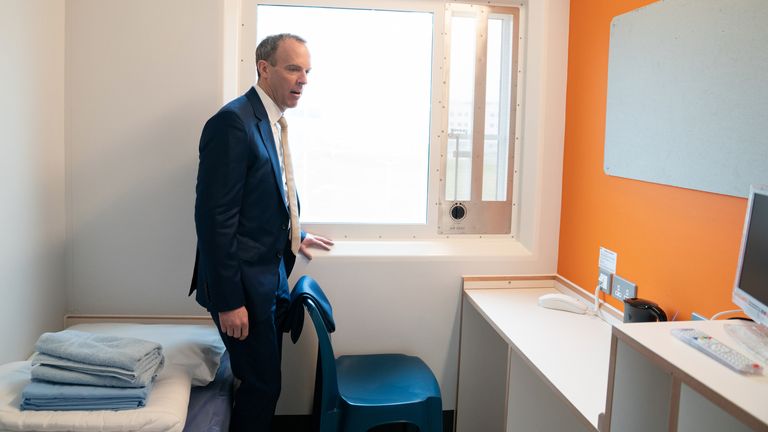 He continued: "Prisons need to be secure, they need to punish, but they also need to try to give, because most offenders are going to be released, a sense of what life is like on the outside."
Mr Raab added: "I will be responsible for that, and we have (key performance indicators) that will judge that, but judge it on the effect it has on reducing recidivism and crime. "