paper bark is a 191m² "Zero Waste" pop-up restaurant for the top floor of the Lexus Design Pavilion in Melbourne, Australia. Designed by Koichi Takada Architects in 2019.
A five-meter high bamboo walkway, or Japanese torii, was designed as the passage from ordinary to remarkable, or from city to nature, at the entrance.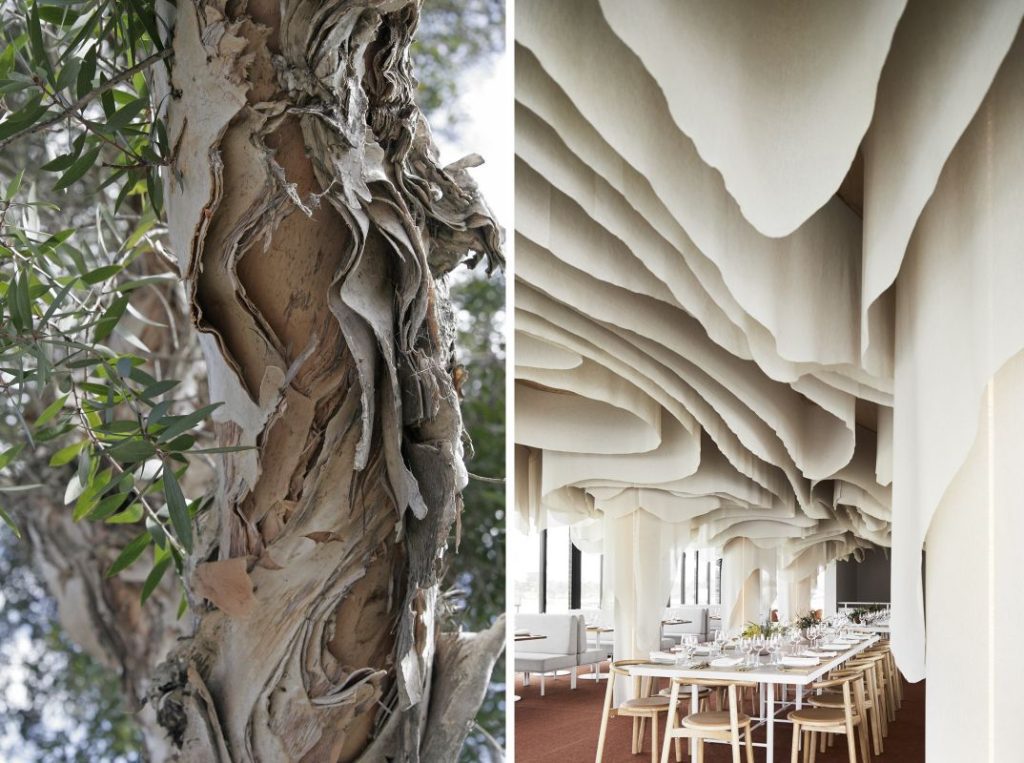 The main theme of Paperbark is based on the concept of "slow motion". The Victorian chains of Dandenong and the undulating curves of the native paperbark tree inspired Koichi Takada Architects.
Read more about PA Talks 48 – Koichi Takada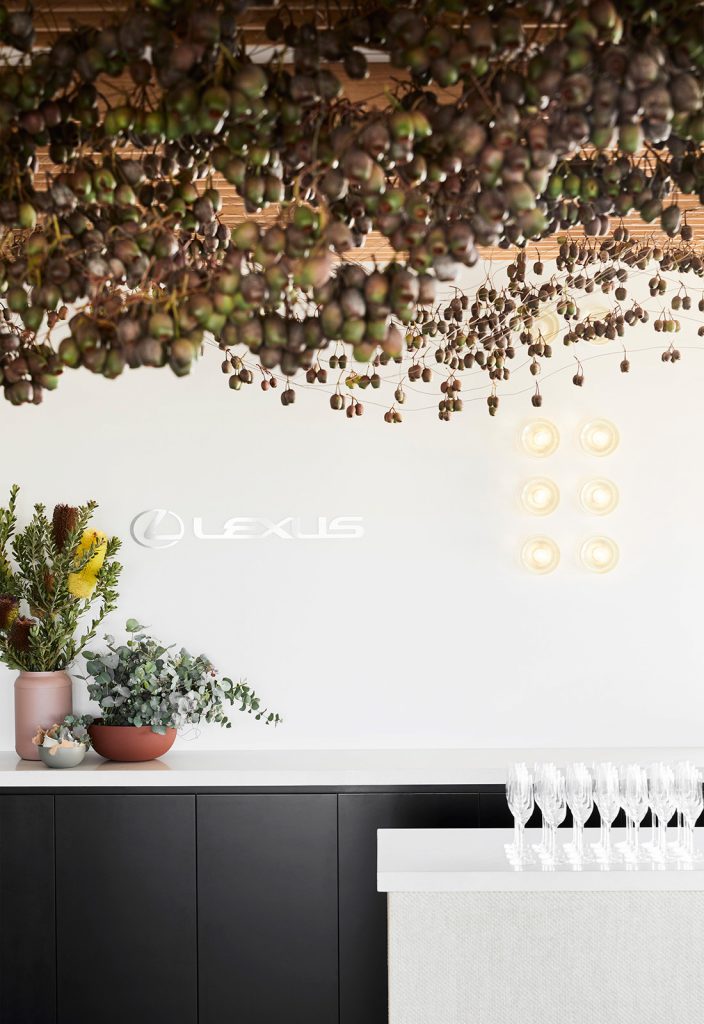 According to Takada, "This project has given us a lot of freedom and it's wonderful to see and experience that as we design as a team. This is where he transforms the building into architecture. Without it, there is no experience, there is only one box, there is no emotion involved.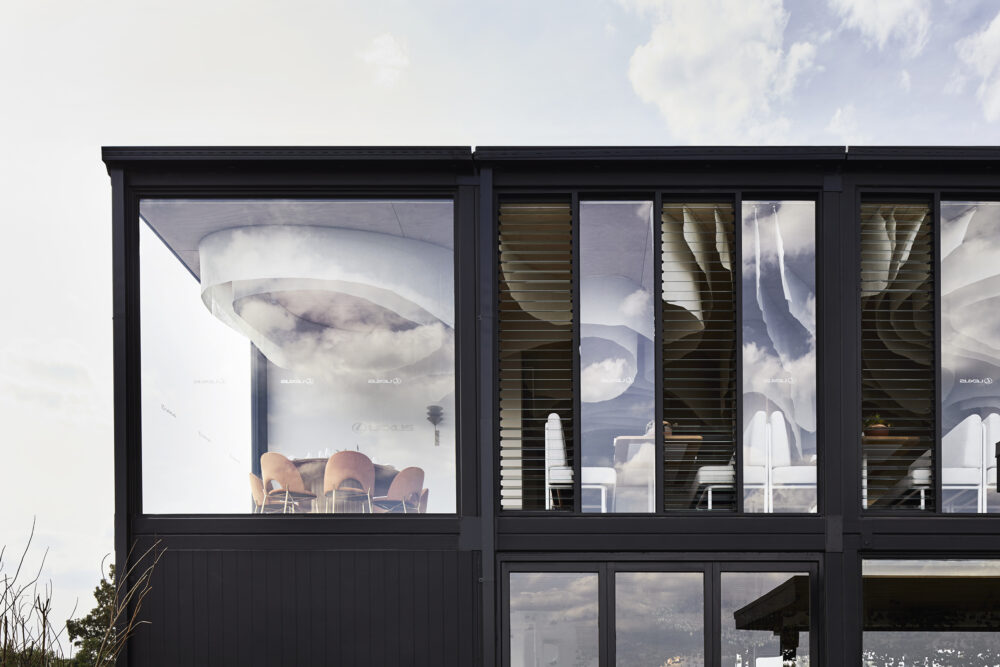 The installation includes nearly a mile of loops of repurposed biodegradable fabrics and guest wraps adorning the ceiling. While the geometry is minimal, the facade produces an organic language reminiscent of the evocative and expressive paperbark tree. The pop-up restaurant creates an emotional connection with nature on a human scale through an interplay of natural textures, colors, light and movement. paper bark (Melaleuca quinquenervia) is a small to medium-sized tree native to Australia with white bark that peels off in strips.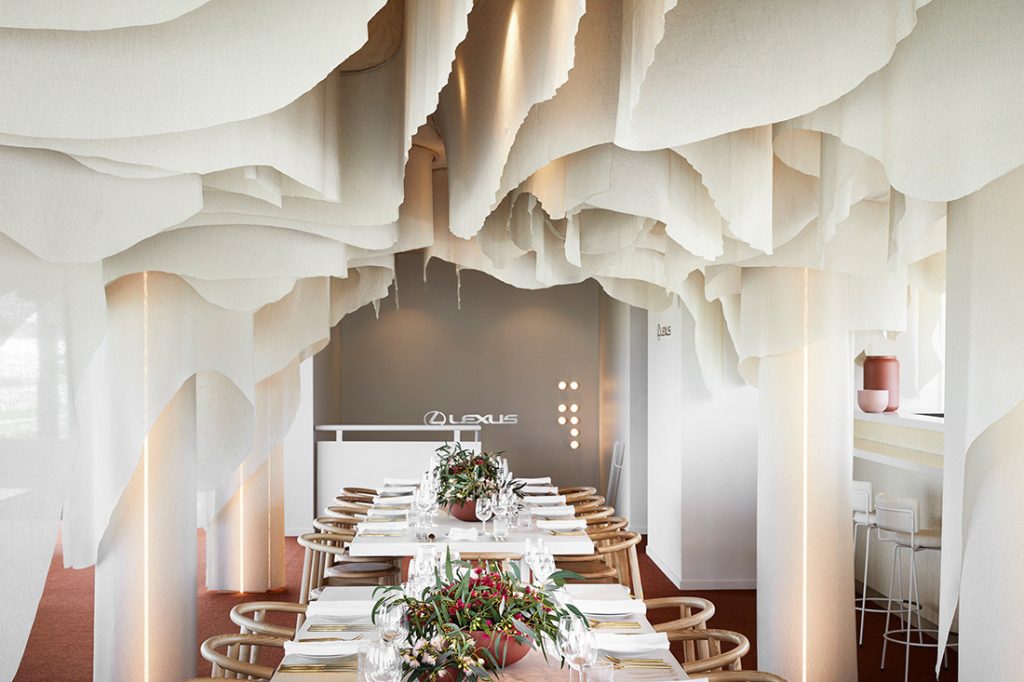 Project information
Interior design: Koichi Takada Architects
Location: Melbourne, Australia
Year of completion: 2019