They are crazy.
And they came back with a new chef, a new menu and a new look.
That doesn't mean you won't recognize Juban's Creole restaurant. It's still in the same location at 3739 Perkins Road with a gourmet atmosphere filled with Baton Rouge spirit.
After all, what would Baton Rouge's food scene be without Juban's? Well, that question was answered in June 2020, when the restaurant closed its doors amid the state's COVID-19 lockdown.
Juban's has announced that its closure is temporary. Over time, Michael Boudreaux, Managing Partner of Juban's Restaurant Group, teamed up in July 2020 with fellow restaurateurs Peter Sclafani and Kiva Guidroz to form Making Raving Fans Hospitality Group.
The trio opened SoLou Patio Restaurant Bar in March 2021, then turned to Juban's.
It's been two years since Juban's last hosted guests, and it's been a year since trucks and construction workers started coming in and out with power tools and supplies.
Construction is still going on in a few places, but that doesn't matter. Not to the Juban faithful, anyway.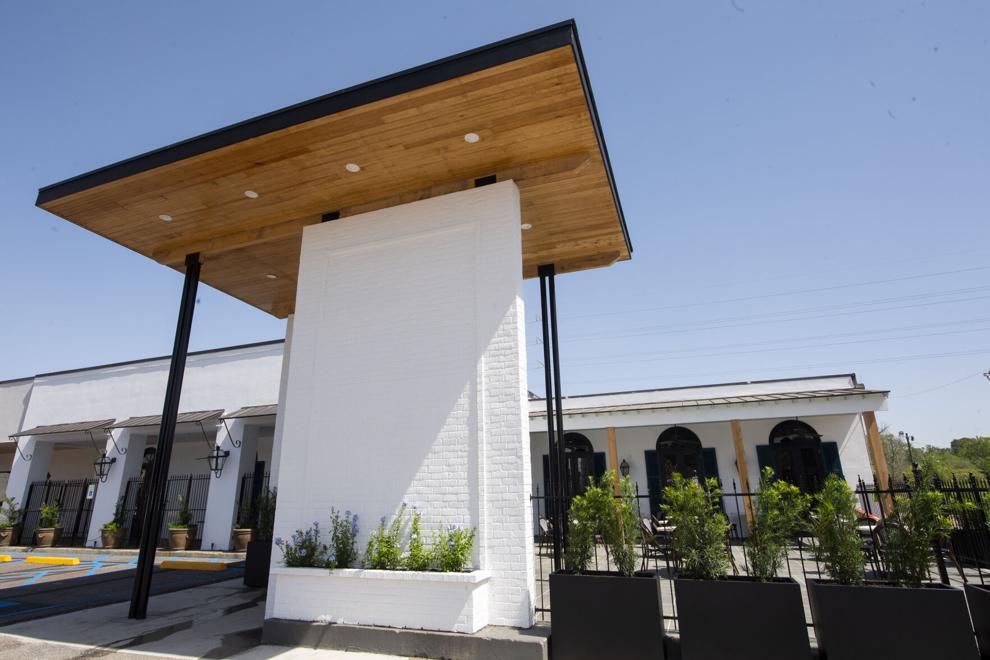 They quickly found their way to the counter on opening day, April 4, where they couldn't wait to be seated to eat their favorite Hallelujah crab or Adrian catfish.
These are two items that new chef Chris Motto has kept on the menu. But with a new look comes new food, and Motto was ready to create something new that could only be found at Juban.
"I ate it almost every other day," Sclafani said, pointing to a prepared plate of Motto's Chicken Clemenceau.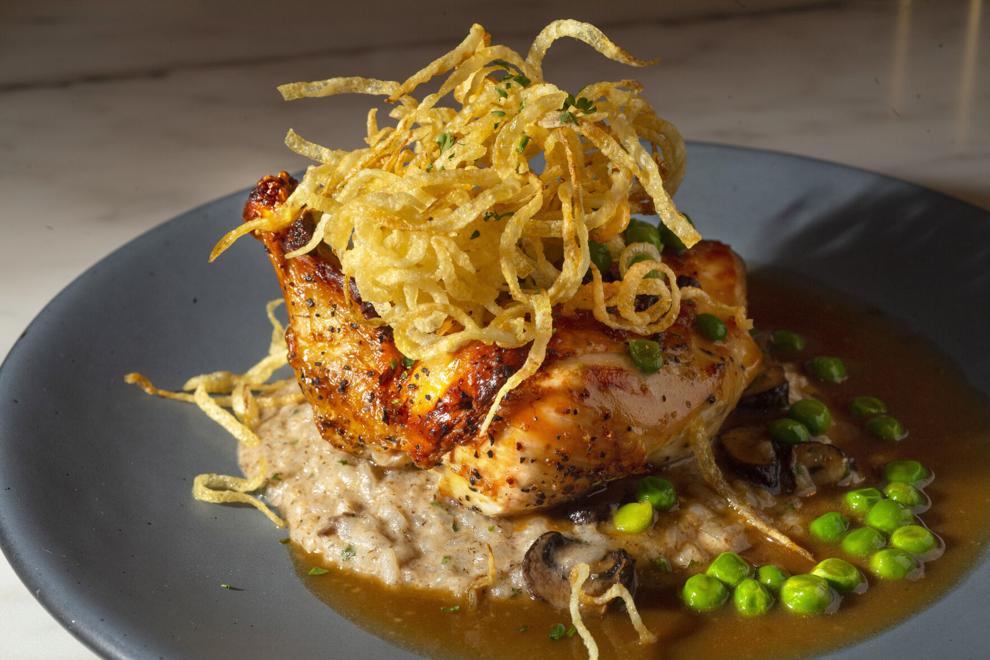 The dish combines Joyce Farms chicken breast with mushroom risotto, English peas, caramelized garlic chicken glaze and julienne potatoes.
"It's really amazing," Sclafani said.
And it's amazing what Sclafani expected when Making Raving Fans hired Motto. He had worked as an executive chef at Mansur's on the Boulevard and appeared on Season 18 of FOX's reality show "Hell's Kitchen."
Mention Motto in city chef circles and his name immediately conjures up images of quirky dishes. So Sclafani knew he would be the perfect person to lead Juban's reinvigorated kitchen.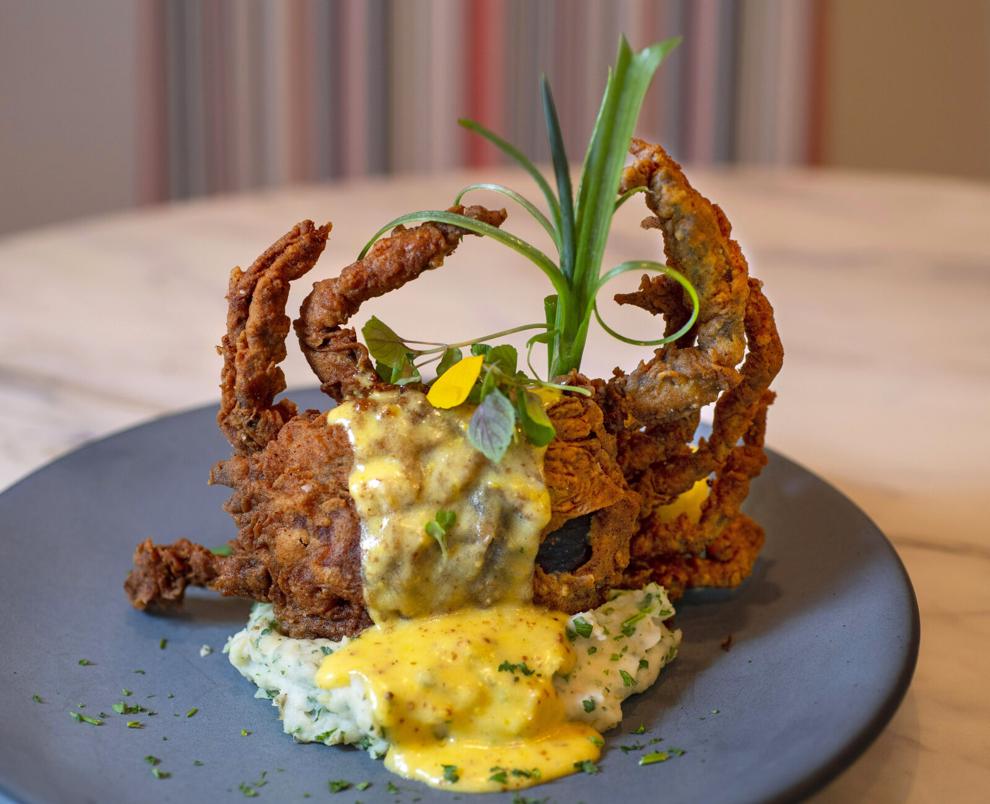 "We met at the Restaurant Association Expo, and he said, 'I've been following the business, and I see the growth, and I'm looking for a chance to grow,'" Sclafani said. "It was during COVID, and it was so difficult, because no one was talking about growing. They were all talking about survival. But part of our survival was growth."
And how could Making Raving Fans attract talent as talented as Motto if it didn't pave the way to not only reopen Juban's, but also improve and expand it?
"It was a scary time," Sclafani said. "My wife thinks I'm crazy, but you know, it works. It's just what we want to do."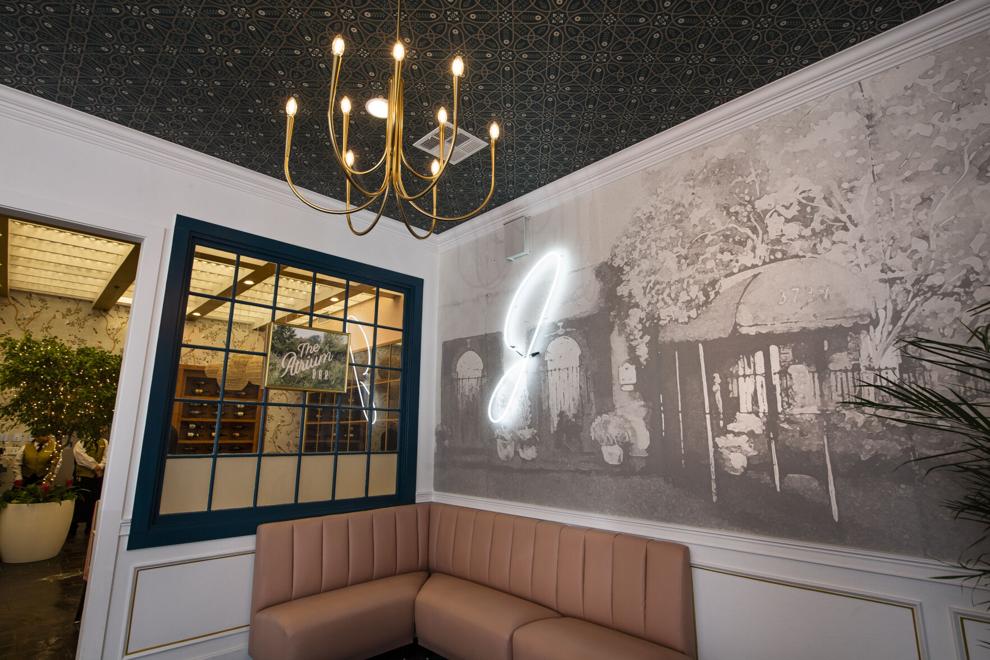 Sclafani consults with general manager Jeremy McKnight, who oversees Juban's day-to-day operations, before leading a tour of the restaurant.
He said Juban could accommodate 400 people at full capacity and it was probably best to make lunch or dinner reservations at this time as much of Juban's business relies on large gatherings.
"People are ready to go out again," Sclafani said. "They want to have rehearsal dinners, retirement dinners and meetings."
And Juban's has the perfect rooms for any of these events, each commemorating a different Louisiana theme.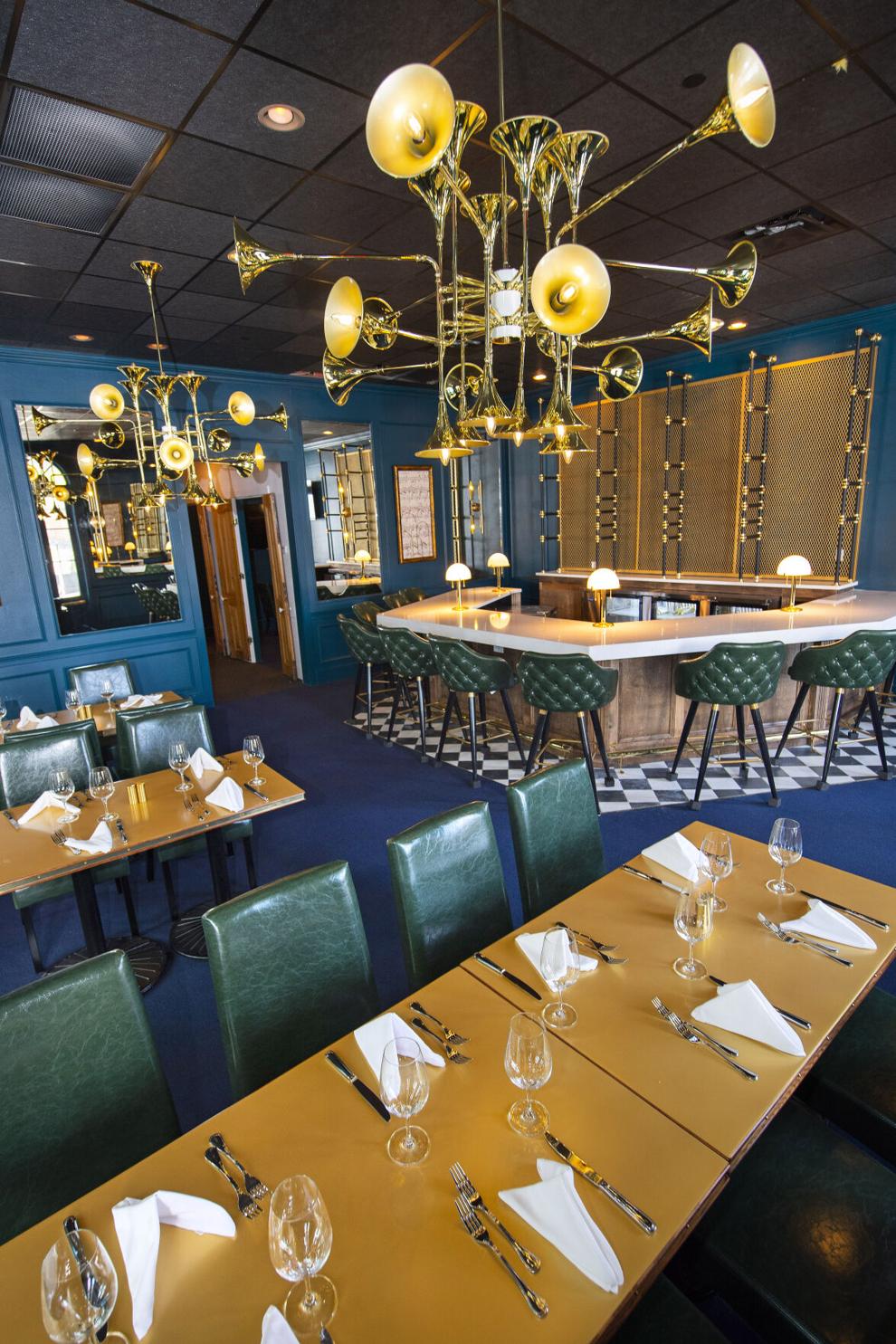 The Hallelujah Bar, formerly the main dining room, pays homage to Louisiana's jazz heritage, with trumpet chandeliers and brass tables and black-and-white portraits of Louisiana jazz legends.
Then there is the Château Juban to the left of the entrance, equipped with a large seating area and a bar.
"And our guests will automatically notice our new outdoor dining courtyard upon entering," Sclafani said.
Upon entering the Atrium, Juban regulars will automatically notice the absence of the ficus tree dominating the bar area. A smaller tree now occupies the space, which has been converted from a bar area to the main dining area.
Do not worry; the bar is still there. And next door is the speakeasy-style Tiger Room, also known as The Library, hidden behind a heavy sliding door designed to look like a wine rack. Inside is a large table, plush chairs, dark wood shelves, a fireplace, and Victorian portraits with familiar faces.
"Each of the people in these Victorian portraits is a famous LSU athlete or coach," Sclafani said. "Xdesign Inc. came up with the idea. We hired them to create the restaurant's new interior."
Making Raving Fans also hired DNA Workshop, a local architecture firm, in July to consider reconfiguring the huge restaurant space, complete with the multiple dining rooms that Sclafani now features, including the Armstrong and Domino rooms with portraits. artists and sheet music wallpapers. .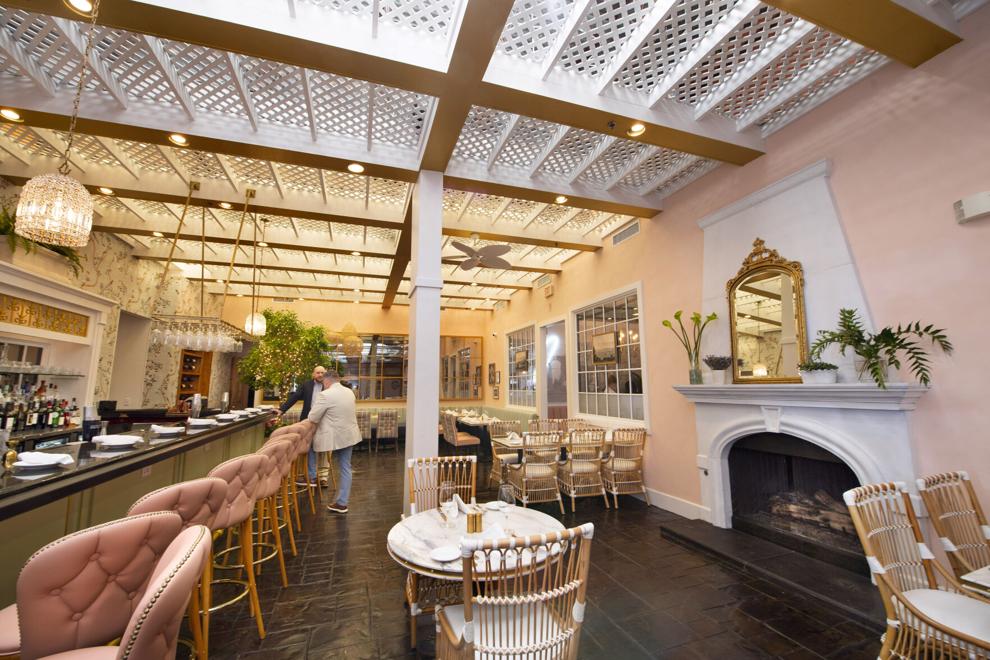 Back in the Atrium, the birds of Louisiana are in the spotlight.
"The Atrium is light and airy," Sclafani said. "Our light fixtures look like little birdcages, and we have rattan chairs. It's kind of a nod to Audubon, like our Magnolia Room next door."
The Magnolia Room is highlighted by flower-framed details from John James Audubon's paintings. Audubon spent time in West Feliciana Parish, where he is said to have collected studies for his "Birds of America" ​​collection.
"You might not recognize these paintings, but they're from his larger paintings, and these images are super focused," Sclafani said. "The Magnolia Room is another small private room, and it's just down the hall from our wine room, where we keep our wines, but it's also a meeting room."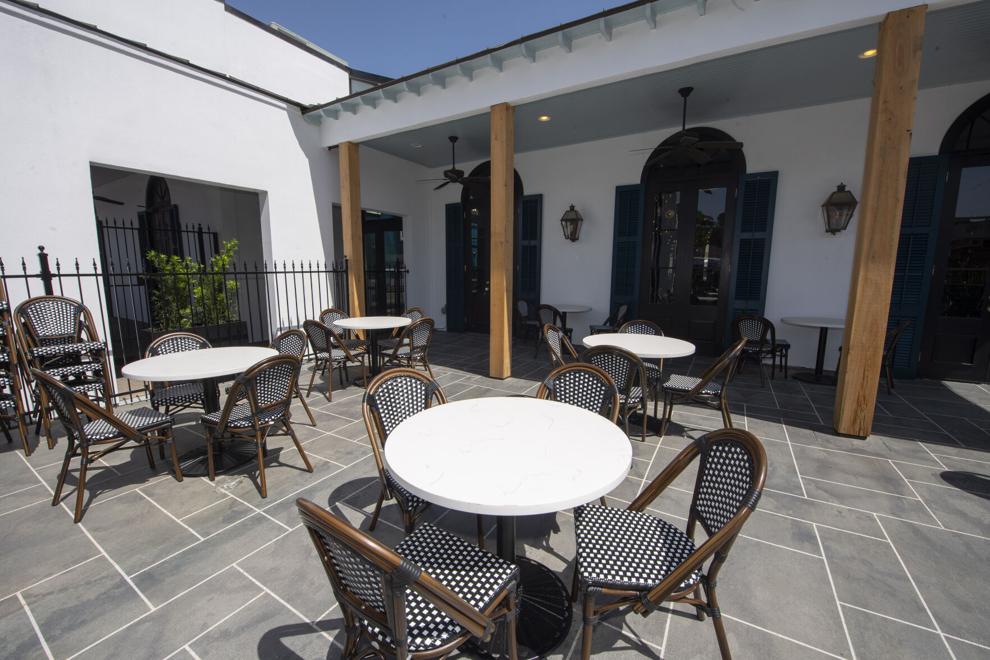 A large meeting table with cushioned chairs stands in the middle surrounded by four walls filled with wine bottles.
"We have 180 wine selections right now," Sclafani said. "You can have a private reception here or even a chef's tasting or wine pairing. We had a party here last night."
Two other meeting spaces, the Egret and Pelican rooms, have been designed to be combined into one or split into two. These rooms were inspired by Audubon's birds.
Finally, at the very back is a photo booth with the background theme of a Juban. Customers pay $3 for physical or digital prints, with all money going to a different charity each month.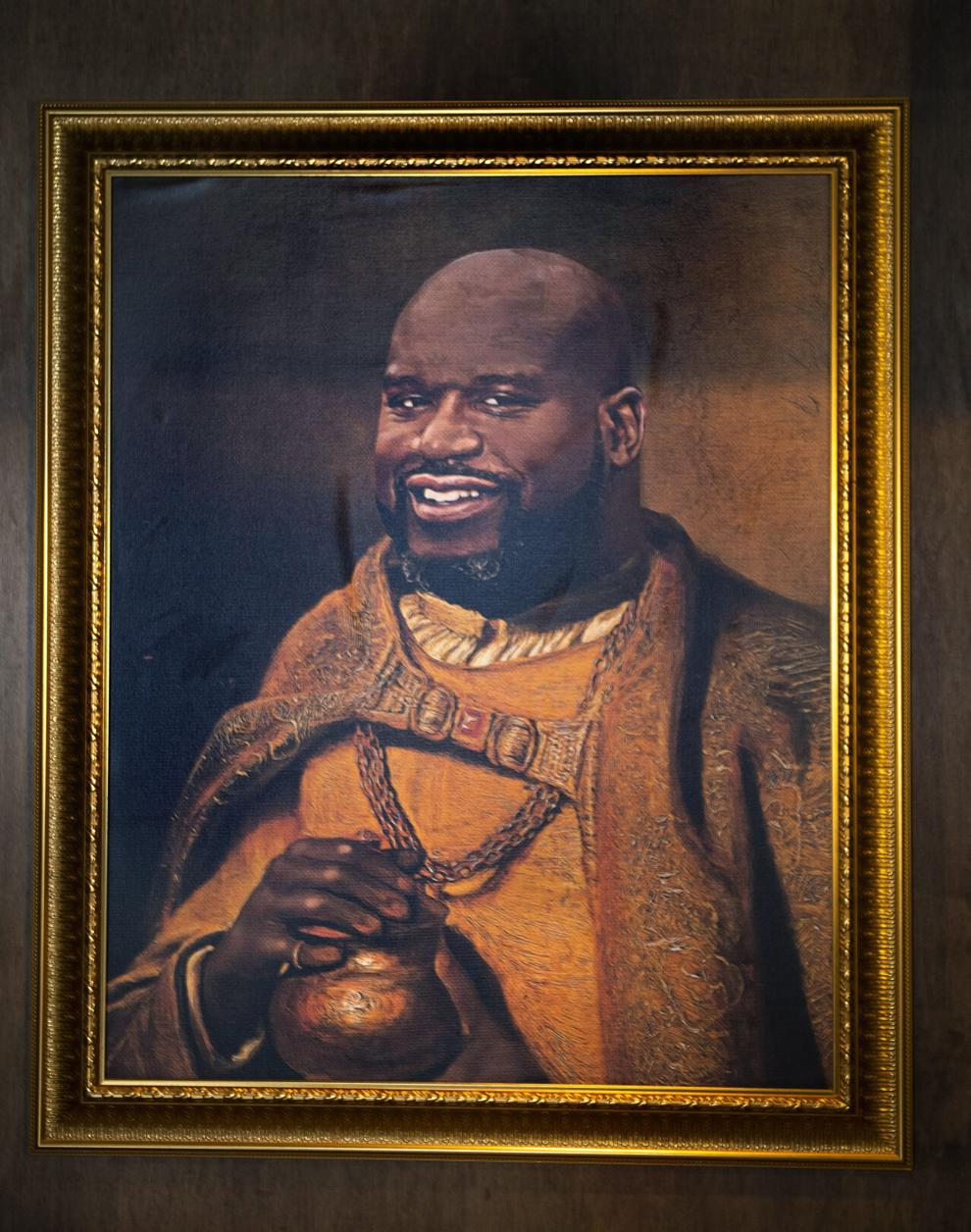 Going forward, Juban's needs approximately 25 additional employees to complement its wait staff, bartenders and hospitality staff. His kitchen is fully equipped and is already preparing new Motto creations such as Cauliflower and Crab Brie Soup and Mango Tasso Shrimp, combining tasso-crusted shrimp with mango beurre blanc, salsa with mango, citrus coleslaw and andouille sausage oil.
Motto strives to source ingredients locally, but Sclafani has given him the green light to seek out the best wherever he can find it.
The chef started working for Juban last summer.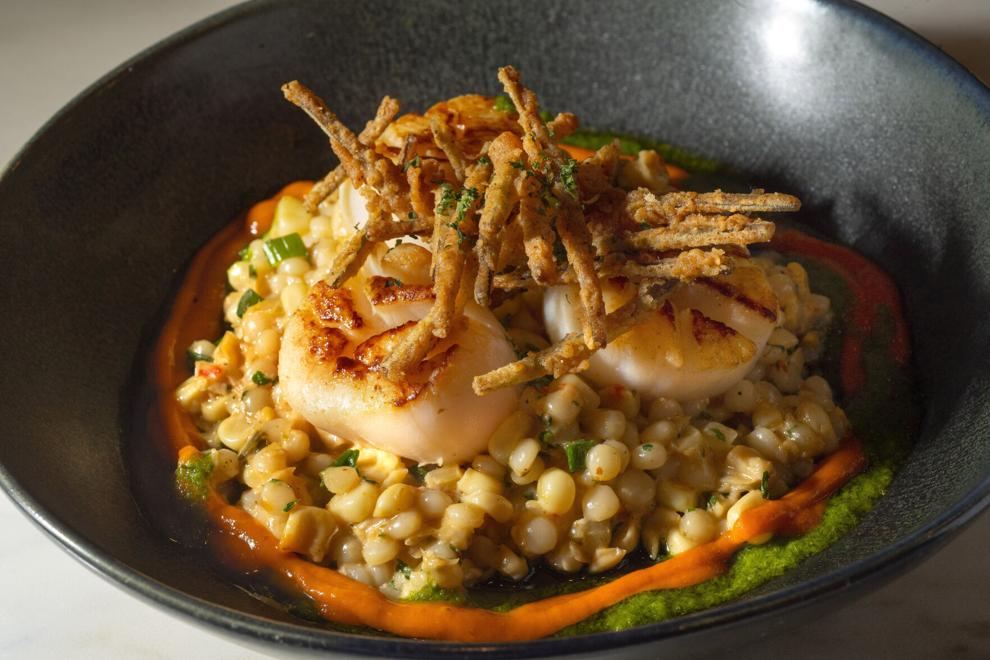 "We wanted to take some of the classics and just rethink the presentations or some of the processes we used to cook them," he said. "But I also wanted to talk about Juban. So I try to use as many local ingredients as possible."
Motto started by going through Juban's old menus while creating a menu with "a little for everyone."
"So our menu has options where people can dry different things," he said. "And then I like to cook with colors – I like the bright colors in my food. We work hard to get them and I think it helps the energy of the whole place."
Motto had already left Mansur and was on a break when he met Sclafani last summer. He knew his role at Juban would suit both of them perfectly.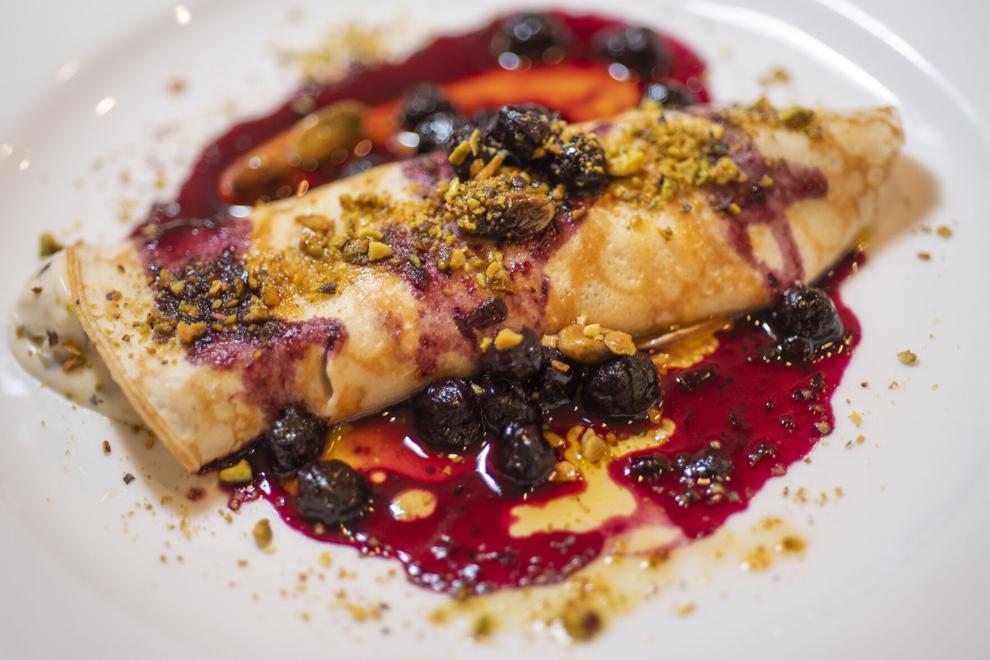 "I believe we have the same core values," Motto said.
Part of those values ​​is preserving the high quality dining experience that Juban's is known for.
And after two years, he's back.