Atlanta-based coffee and tea company Prosper Farmers opens a production roastery alongside two retail cafes in Auburn University in Alabama, raising the standard of coffee quality and coffee education around campus.
Integration with the new Auburn Hotel Management Schoolthe roasting and one of the cafes, called [email protected]are located inside the all-new, $110 million Tony & Libba Rane Culinary Science Center.
The other retail store is located next door to the public Hotel at Auburn University and Dixon Conference Center.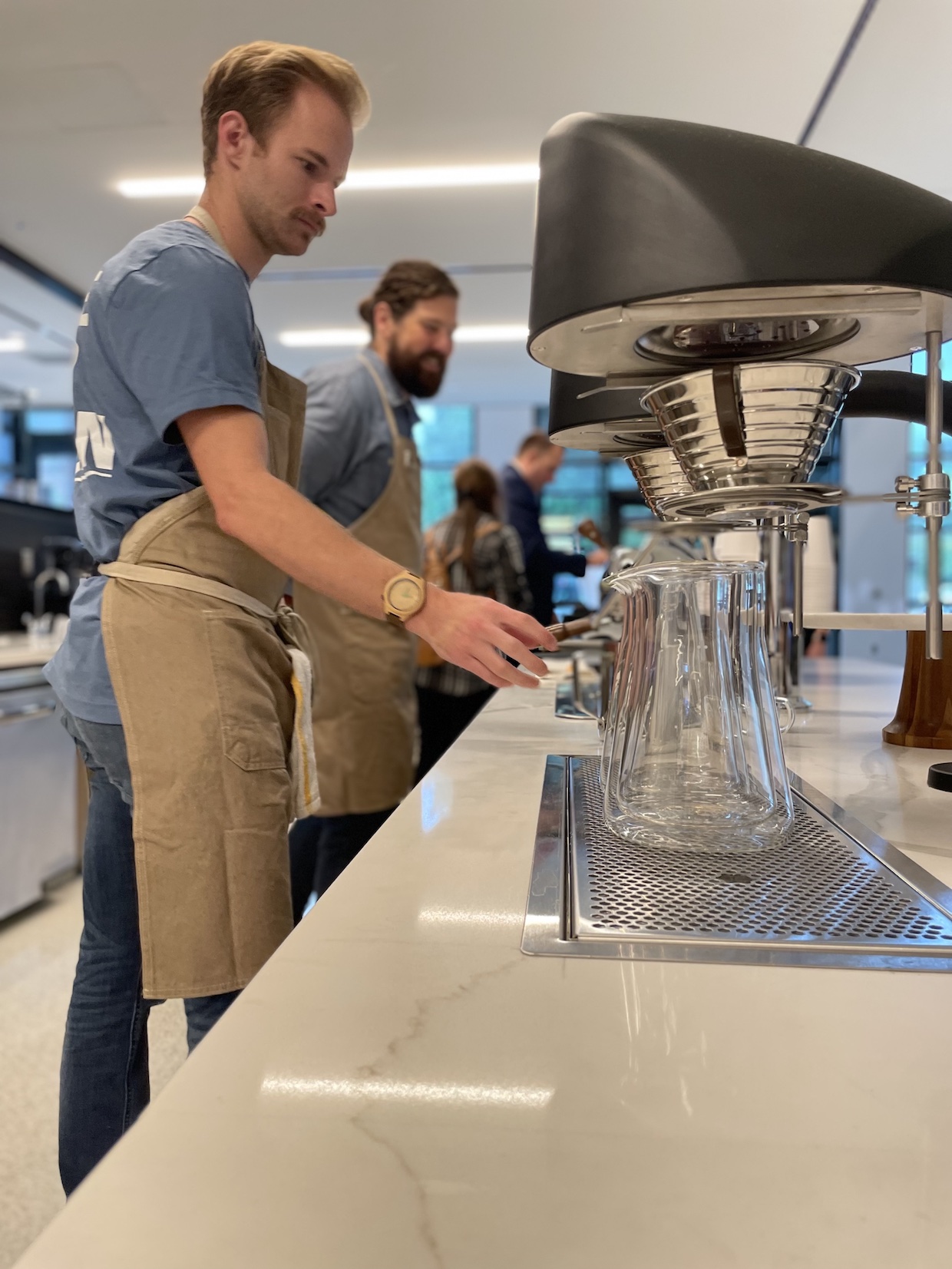 The Thrive Roastery and Bars add to the six-story Rane Center's flexible mix of spaces, including culinary labs, a show kitchen, classrooms, a gourmet teaching restaurant with a wine room of two floors, a luxury hotel and spa, a roof garden and lounge, and a dining room. These will be joined next spring by a craft brewery and a micro-distillery.
"We've already had the opportunity with the new cafe manager to present to the class and we're very excited for the future," Ken Lander, co-founder and chief sustainability officer of Thrive Farmers, told Daily Coffee News. "We plan to engage in the classroom academic program teaching roasting and coffee operations. We hope groups of students will come to the origin and learn about coffee terroirs and learn about production. We hope that in the future, the next generation of farmers can come and intern at RCSC and have experiences from the demand side of coffee, tea and the hospitality world.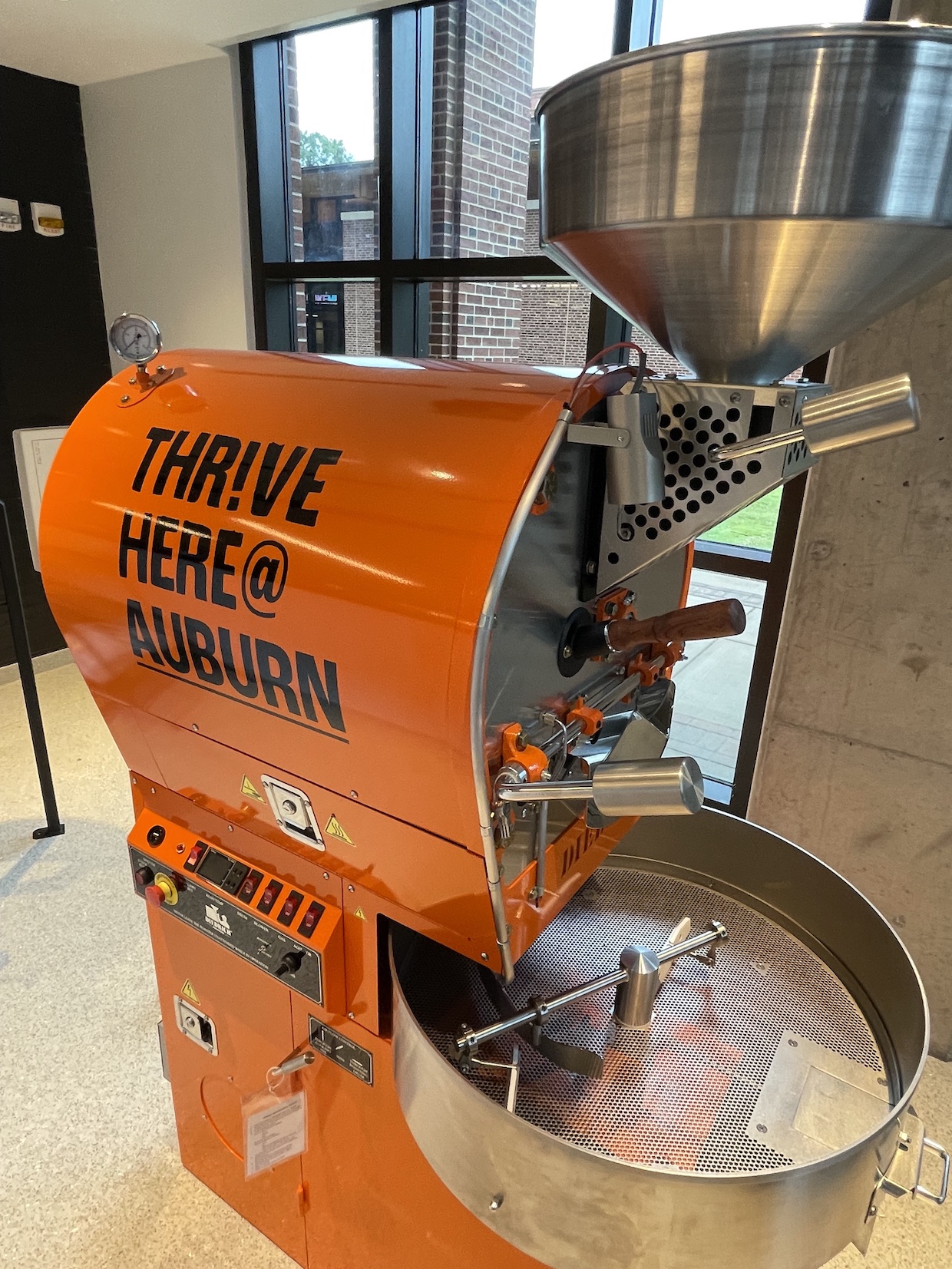 Soon, the orange and blue Auburn 12 kilos Diedrich roaster will start for production, and the plan is to have students work with [email protected] Coffee Director Alex Brown on roasting, creating drinks, customer service and other coffee skills.
A Modbar espresso system is installed on the front bar of the Rane Center for teaching, while a 2-group system Eversys the super-automatic machine handles periods of higher volume on the back bar. The Mahlkönig Peak and Baratza Sette grinders break beans for espresso and drip, respectively, with the latter methods, including Curtis Seraphim pouring systems. Cold brew coffees and teas are on tap.
Founded in 2011 by Michael Jones, Thrive Farmers was created from the start to transfer more value to coffee farmers, by paying higher prices for green coffee, sharing profits with farmers after final sales and taking long-term purchase commitments.
As the model has adjusted over the years to secure even more up-front payments to farmers, Thrive Farmers has also participated in retail partnerships, including Auburn's new openings, the opening in 2019 from Dairies Coffeehouse and Cold Brew Bar in Atlanta. In addition, Thrive Farmers Director of Beverage Quality David Pitman oversees roasting and quality control for Producer reserve line in a separate roast.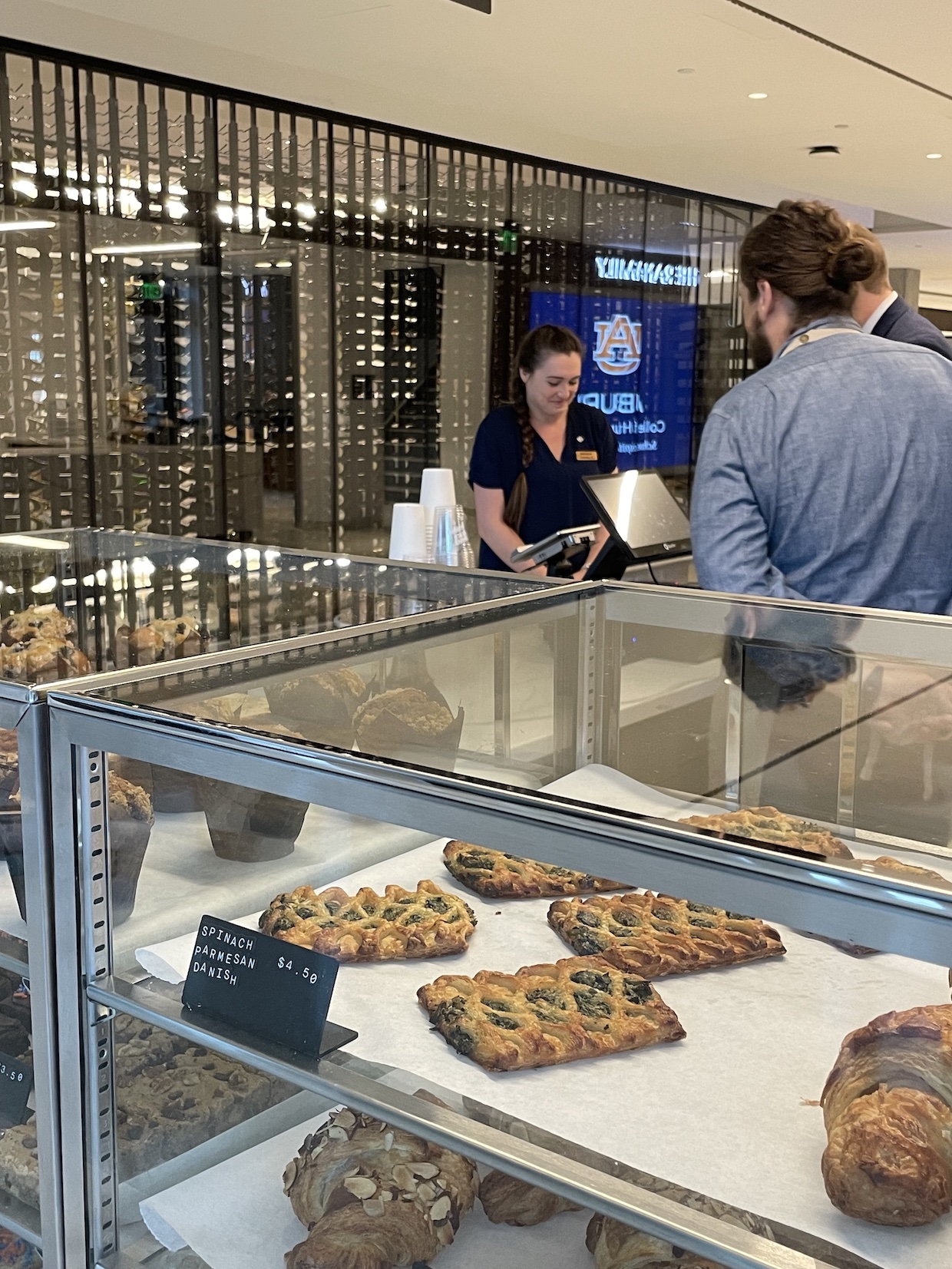 Thrive is working with other roasting partners for larger scale production as a supplier to customers such as fast food chain Chick-fil-A, fruit basket chain Edible Arrangements and restaurant distribution company Gordon Food Service. Thrive Farmers' growth as a tea supplier this year has counted Delta Air Lines among its new customers.
"Thrive Farmers continues to expand the market for our farmer partners," Landers said. "With our large-scale tea expansion, we hope to see other agricultural products and their producers find new markets in the future where the farmer can share the real value of their labor down the value chain. »
---
[email protected] is now open at the main entrance of the Tony & Libba Rane Culinary Science Center at the corner of South College Street and Thach Avenue in Auburn. Tell the DCN editors about your new coffee or roast here.
Related reading
howard bryman
Howard Bryman is associate editor of Roast Magazine's Daily Coffee News. He is based in Portland, Oregon.